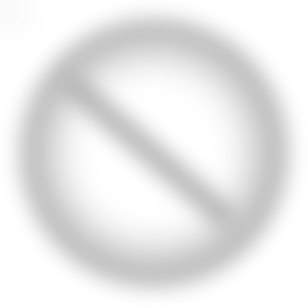 TWP Mildew Sealer™
TWPâ MILDEW SEALERä -- PRODUCT DATA SHEET
PRIMER-SEALER For All Wood, Masonry & Galvanized Surfaces
Superior Strength & Performance over ALL Common Commercial Primers!
PRODUCT DESCRIPTION
Water-Borne MILDEW SEALER™ and its sister product Bio-Control Prime & Seal® are the highest performance clear drying sealers and primers for mildew prone painted surfaces on the market. Most reoccurring mildew problems originate from film embedded mildew that cannot be completely removed by power washing or hand cleaning. Being impervious to mildew, the MILDEW SEALER™ film provides a clean, mildew-free surface which helps prolong the life of the latex finish coat. The sealer has excellent adhesion over moderately chalky surfaces and serves as an excellent bonding primer to reduce peeling. This is an ideal product where mildew surface defacement, finish film service life and appearance are important. MILDEW SEALER™ must be finish coated with a waterborne high performance acrylic paint. The highest performance stains and paint topcoats available in the United States are the DeckMaster™, Graffiti No More ™ and Maxlife™ paint systems. MILDEW SEALER™ is available in primer white or clear.
FEATURES
A. 100% polyacrylic - water reducible - VOC compliant - white or clear.
B. Highly mildew resistant, very tough, bonding sealer for previously painted and/or mildew-infested surfaces.
C. Blocks embedded mildew from penetrating into the Mildew Sealer film surface.
D. Stops re-growth of remaining embedded mildew that exists after thorough cleaning.
E. Excellent chalk binding properties.
F. Recoatable by spray as soon as film is dry (2 hr @ 75°F/50% R.H.). Overnight w/brush & roll.
G. Will arrest peeling of most coatings--oil or waterborne, but must be topcoated with a high performance waterborne topcoat.
H. Excellent primer under elastomeric (high build) and thin-film latex paints.
I. Contains a registered preservative to prevent mold, fungus and mildew from attacking the surfaces of the sealer.
BENEFITS
A. Repaint chronic mildew surfaces confidently--the best at reducing mildew re-occurrence.
B. Masking is minimized when using the CLEAR; can be tinted for "hide" if desired.
C. First product of its type.
D. Can be applied directly over light mildew without extensive cleaning; however the better the cleaning, the better the adhesion and the longer the system will last.
Note: Remove existing organic growth and clean by using with "The Bio-Cleaner"™ (interior or exterior) or Z-90 Wood Magic Plus™ (exterior only) at proper dilution followed by ScotchBrite pad or stiff bristle brush scrub for agitation; power wash rinse best (2000 psi @4-5 GPM); rinse with hose is a distant second best. Bleach is not recommended as it tends to harm wood integrity (weakens the wood) and destroy wood color while having only marginal effectiveness against many types of organic growth.
E. Perfect for use on tough coastal, mountain & desert exposures.
F. Minimizes cracking and splitting of wood due to excellent moisture control properties.
TYPICAL PROJECT USES
1) Bio-Control Prime & Seal®, the latest generation product, and the original Mildew Sealer were developed to stop organic growth and peeling on 100 yr old wood siding and wood decking on San Francisco's PIER 39 tourist attraction approximately 13 years ago. Results have been 100% successful in eliminating peeling and stopping organic growth. Bio-Control Prime & Seal is the current primer used on PIER 39 and several key coastal projects throughout the West Coast…including a famous museum in LA with mile long walls along I-405. Bio-Control Prime & Seal® has a higher viscosity for faster film build and coverage…especially on porous and/or rough surfaces.
2) Primer for fiberglass in onshore, coastal and naval military applications (does not crack as epoxies are prone to do).
3) Specified for shopping center restorations and repaints by a national "REIT".
4) On metal roof restorations as primer for waterborne topcoats over Kynar, polyester & galvanized roofs.
5) Primer for wood deck and house paints on new wood or over old "failed" coatings & paints
6) Primer for stucco, block and other masonry surfaces in residential & commercial applications
7) Primer for pressure-treated wood - also minimized excessive cracking and wood degradation.
8) Sealer-primer for commercial and residential interior surfaces.
Note: Use Bio-Control Formulas™ for high humidity or routine direct contact with water occurs such as commercial kitchens, bathrooms, shower areas, etc., as well as severe services such as indoor pool area walls & in-shower walls.
9) Primer for waterproofing decking, swimming pool decking systems & roofing systems.
When Mold, Fire & Asbestos Remediation Projects Are Undertaken ---
For 1) interior & exterior mold remediation projects, 2) smoke & fire damage remediation including odor control and 3) asbestos fiber control consider using Bio-Control Prime & Seal® Formulas, the specialized product developed for the demanding remediation industry.
SURFACES
Excellent for previously painted wood, fiberglass, masonry, block, stucco, prefabricated panels, most pressure-treated woods, "aged" galvanized surfaces and aluminum siding. Also effective on "aged" bare wood, however 2-51 Super Prime™ should be used if tannin bleed is a concern. Stucco, wood, block, plywood and other porous surfaces must have less than 15% moisture content as measured by electronic moisture meter on the surface and ¼' deep below the surface. If higher than 15%, allow surface to dry out or cover and apply heat to speed drying. Always coat the tops or top edges of any walls, flower beds, fascia, window frames, window ledges and so forth that have horizontal surfaces to stop moisture intrusion into the wood and the resulting blistering or delaminating.
Excellent for interior or exterior use including bathroom walls. The finish may be applied directly over light to moderate mildew contaminated surfaces if The Bio-Cleaner™ is applied first. Although it is very efficient over light mildew (when black discoloration comes off with light hand wipe), an application of The Bio-Cleaner™ is recommended for best results. Scrub & rinse The Bio-Cleaner™- steam clean or power wash is best for maximum system longevity. Mildew Sealer™ may be applied as soon as surface/substrate is dry.
NOTE : If wood or masonry is soft, crumbly, or moisture saturated, disbonding may occur due to fiber or masonry separation deep in the wood fiber or masonry matrix-be careful of this condition.
When applying to wall caps, decking, horizontal, fascia, window ledges or near-horizontal surfaces, apply 2 coats of Mildew Sealer or The Bio-Control Formulas before topcoating to ensure proper millage and water repellency. For horizontal surfaces, MaxLife topcoats are recommended for superior water repellency and "UV" protection.
NOTE: Surfaces, such as exterior walls on bathrooms, have a tendency to mildew quickly due to poor moisture barriers on older homes. If this has been a problem, install 5/8" vent plugs in the bottom and top of the exterior surface between wall studs to assist with reducing the problem . Bio-Seal™ or The Bio-Control Formulas™ are recommended for these types of situations.
SURFACE PREPARATION
Mask windows when planning to spray apply. Caulk and fill nail holes prior to sealer application. When surface is peeling, remove loose paint and spot prime with sealer, feathering into solidly adhering paint, then apply sealer to entire surface. It is best to remove excessive chalk, dirt and mildew by power washing in conjunction with The Bio-Cleaner™. Contact FSC Coatings for instructions on specific application techniques for most surfaces including pressure-treated wood. Scuff sand all hard &/or smooth surfaces or previous coatings prior to applying Mildew Sealer.
APPLICATION
Brush, roll or airless spray. When sealing lap siding make sure drip edges are coated. Do not apply this product to crumbly, badly weathered stucco. Call FSC Coatings for specific recommendations to handle this type of problem. Apply topcoat within 72 hours of Mildew Sealer ™ application. Dry time of over 72 hours after Mildew Sealer™ application will require scuff sanding to allow proper adhesion of the topcoat to Mildew Sealer™.
SPREAD RATE
400-500 sq. ft./gal. on non-porous surfaces.
300-400 sq. ft./gal. over lightly porous or moderately rough surface textures.
120-250 sq. ft./gal. Over very porous and very rough surface textures.
THINNING AND CLEANUP
May be thinned slightly with water (up to 6 oz. water/gal) during hot weather for easier application. Clean-up with water.
ENVIRONMENTAL STATEMENT
Amteco wishes to acknowledge in advance your cooperation regarding handling and disposal directions. This product does not contain carcinogens or mutagenic compounds. The active components pose no known permanent environmental hazard. Volatile organic compound level (VOC) complies with all known existing statutes.

Mildew Sealer MSDS