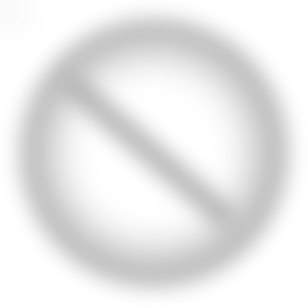 Maxlife
The Bio-Safe® MaxLife ™ Coating Family

Call for colors and pricing!
Ultra-Performance, Waterborne Super-Acrylate Asset Protection System
"The Longest Life & Most Cost Effective Waterborne Coating &
Waterproofing System on the Market Today-and it is Bio-Safe® "
Product Description: The highest performance, organic growth resistant water-borne waterproofing paint and coating family in North America. The Bio-Safe® MaxLife ™ System develops an extremely strong film yet is designed with true elastomeric properties. As daily & seasonal temperature and moisture changes occur, the MaxLife™ coatings move with the substrate to maintain a weather-tight seal yet is breathable as necessary to minimize moisture buildup in the wall. The MaxLife ™ System exhibits tremendous toughness with maximum durability and exhibits maximum longevity. Being very water repellent & UV resistant, apply for optimum performance over new & severely weathered substrates -- including wood (rough or smooth finished), masonry (stucco, block, concrete, etc.) and galvanizing.
In fact, it is the incredible longevity and weatherability of the paint system on demanding projects over the last 30 years that lead us to this paint and coating family name -- MaxLife™. The name "MaxLife" truly says it all. Superior adhesion, low temperature film formation, excellent alkali resistance and color retention makes this an ideal product for maximizing service life on vertical surfaces -- in light and deep colors -- even in the toughest of coastal, marine, mountain and desert environments. The MaxLife™ systems even outperformed urethane & epoxy systems for use on the U.S. Navy fiberglass ships and shipboard enclosures!
PRODUCT HIGHLIGHTS
*Longest lasting system made anywhere with "30 Year History of Success" to prove it!! *"Maximum Life" in coastal, onshore, mountain, pool/bathroom or desert exposures
*Works on most substrates…from wood to stucco to masonry block to metal to fiberglass
*Sole-sourced after multi-year tests by some of the world's most famous landmarks
*Perfect for mold remediation and fire damage projects…serves as a barrier to fire/mold odor
*Rich, clean, lustrous look…even for low sheen finishes; retains luster for up 10 years & beyond
*Outperforms all elastomeric systems and cost 20-40% less per square foot
*Easy to Use; Easy to recoat; Easy to repair
*Multiple Sheens available; from flat to SG
The MaxLife™ System outperformed all thick film, Water-borne elastomerics in a 3 year test by a major museum in LA when considering all factors: superior adhesion, waterproofing, color retention, toughness, washability, and recoatability. At 9 years, the mile long wall protected by MaxLife along I-405 looks absolutely wonderful with perfect adhesion and color. See recommended Routine Maintenance below for maximizing system longevity.
Bio-Safe MaxLife® System….new standard in protection against mold, mildew, bacteria
Representing over 30 years of research and field testing in the world's toughest onshore & offshore environments, the Bio-Safe® designation represents the unique ability to eliminate, control and stop organic on problem substrates in hot, humid and mountain climates including coastal, island & tropical environments - interior and exterior.
Sanitizing and remediating surfaces with organic growth or those prone to organic growth (including walls, showers and hospital surfaces) has never been easier or safer using the Bio-Safe® cleaners (The Bio-Cleaner, Z-90 Plus Wood & Concrete Magic), primers (Bio-Control Prime & Seal®) and topcoats (MaxLife Family paints & coatings, DeckMaster). From hospitals (LaJolla VA Hospital) to military & food service kitchens to coastal amusement parks (San Francisco's famed PIER 39) to massive multi-family residential projects (LaJolla Shores, Black Horse of LaJolla) to shopping centers (San Diego, LA, Louisiana & Florida) to water districts (numerous) to hotels (SoCal and Vegas) to churches to individual residences - the Bio-Safe® System has been used to remediate prevent mold/fungus regrowth and protect assets with great confidence in maximum performance and Bio-Safety to the applicator, guests, workers and the end-user alike.
The MaxLife™ Coating Family is available in a variety of factory pigmented, common colors for immediate shipment. While we have over 1600 computer controlled color formulations on hand, custom colors can be matched. The description, gloss range and major uses of the individual MaxLife™ Coating Family products, sheens and major uses are as follows:
Product Name Classification Gloss Range Major Uses Sheen
MaxLife ™ Velvet PC-550 Paint-Opaque Semi-Flat/Matte Field 2-4
Graffiti No More ™ GNM 2200 Paint-Opaque Matte-Low Sheen Field & Trim 4.5-8
MaxLife ™ 2800 Series Paint-Opaque Satin Sheen Trim & Field 20-30
MaxLife ™ 2400 Series Paint-Opaque Semi-Gloss Trim & Field 70-80
W-100 Wood/Masonry Stain Semi&Full-body Stains Matte-Low Sheen Field & Trim Stain 4.5-8
W-100 "Ultimate UV" Clear Clear Topcoat or Base Matte-Low Sheen 1-Direct To Wood Clear 4.5-8
W-100 "Ult UV" Clear (Uses Cont'd) - Minimal Appearance Change on Wood 2- Make Custom Stains
Project Profiles & Product Uses:
The MaxLife™ Family is designed for tough commercial, industrial, coastal and residential projects. Originally designed for offshore oil platforms and other critical commercial uses, its weather resistance in high humidity environments -- even wave action in appropriate thickness on fiberglass as in the case of the Navy -- sets it apart from all other water-borne systems.
Its resistance to most acids and bases-organic and inorganic -- makes the MaxLife™
Coatings very useful for protecting tankage and piping in manymunicipal water treatment plant, paper & pulp plant and food plant applications. In many cases MaxLife™ would be a better option than industrial urethanes in terms of longevity, adhesion and its ability to "move & give" with substrate movement during daily and seasonal temperature swings. MaxLife™ has excellent low temperature resistance and can be applied down to 35 degrees F (care must be exercised in these low temp applications for obvious reasons).
Lowest Life Cycle Costs of All ....Interestingly, a major use has been large multi-family housing, large gated communities and shopping centers since these systems have afforded unmatched longevity and significant ease of recoat when repainting is finally necessary. Sprinklers, physical abuse, high humidity, organic growth, wind-driven rain and direct southerly sun exposures are all common problems that MaxLife™ has been used to solve in these projects. Significant test programs by some of the largest companies in these market segments have demonstrated that the MaxLife™ Coatings outperform all other products -- including ultra-high build elastomerics -- by a significant margin with tremendous cost savings recognized from the Life Cycle Cost perspective. This was proven by an 8 year test conducted by a NYSE listed company….owning hundreds of shopping centers & offices...from Florida to Indiana to California.
The flawless performance of the Bio-Safe® MaxLife™ Family on San Francisco's famed PIER 39 over the last 21 years is a perfect example of completely changing the whole maintenance cycle of a project in the toughest of weather and direct water exposure environments. PIER 39 undertook a 3 year comparative test program before settling upon our MaxLife™ systems for all wood, galvanized steel and masonry applications. Prior to MaxLife™/Bio-Control Prime & Seal® use, all previous premium paints and coatings failed in the 1-2 year timeframe with major organic growth issues. Amazingly, PIER 39 looked great up to and including the 14 year point when it was finally repainted again with the MaxLife system. It is important to realize that these buildings took full wave action during storms as well as frequent, rapid swings from fog to high heat and back to fog leading to rapid shrinkage and expansion which is very tough on coatings. It should be noted that PIER 39 saved about 10 paint jobs - millions of dollars in maintenance costs. To achieve this maximum longevity, Routine Maintenance was conducted to repair dings & damage as it occurred. The MaxLife™ performance has proven itself to be the very best of all systems in this and any type of aggressive weather environment - and to last 14 years on wood, masonry and galvanized surfaces taking waves was beyond even FSC's expectations!!!
Typical MaxLife ™ Substrates Include The Following: New wood, Aged wood, Plywood, Most wood composite materials, Stucco & plaster, Smooth concrete walls, Sealed high density concrete block, Aged or rough galvanized surfaces, Fiberglass & PVC (scuff sanded & primed first), Gutters, Metal or wood roofing, Masonry tile roofing (scuff sand glazed surfaces first), Properly primed steel surfaces, Metal siding including previously Kynar or baked enamel coated panels, Railing, Cementatious composite siding (such as Hardiplank) and Most pressure-treated wood products. For horizontal 2"X 6" decking, exposed rafter tails & support beams, use 3 coats GNM 2200 Series System and recoat every 2-3 years (use Poly-Grit™ aggregate in coating for improved non-slip properties on walking surfaces).
Selected Projects To Date: San Francisco PIER 39 Amusement Center/Shopping Complex, VA Hospitals, Large LA Museum Complex in Santa Monica, New Plan Excel Shopping Centers, Wal-Mart, Pacific Plaza in San Diego, Paragon Properties (numerous multi-family residential in the Southeast and Midwest U.S.), UCSD (specified on all new projects after 8 years of performance evaluations), Scripps Institute Of Oceanography, San Diego Water Treatment Facilities, LaJolla Shores Luxury Condos, U.S. Navy (specified for new fiberglass ships & enclosures), Playmor Townhomes (Rancho Bernardo, Ca.), Church of Jesus Christ Of Latter Day Saints (various chapels & Orlando Temple), Rancho Water District (Temecula, Ca.), Olivenhein Water District (large concrete tanks), U.S. Coast Guard Lighthouse Facilities, Ferrari Property Mgmt. (San Fran), Pebble Beach Spanish Bay Condos (Pebble Beach, Ca.)
Surfactant Bleed - A Common Issue with LOW VOC paints - Must Wash Off: We recommend all medium and dark paints be washed with FSC's The Bio-Cleaner and power washed within 7 days of application. Surfactant bleed is a situation that occurs with low VOC pigments and paint bases - looking like an amber or honey looking fluid that appears on the paint surface. The darker and/or deeper the color, the more likely this is to occur - but it also can happen with whites and pastels under certain weather conditions including 1) temps below 75 degrees and higher humidity - especially when applied late in the day, or 2) when you have high surface temps (85°F & up) and high humidity (75% & up) or 3) when windy conditions occur that cause a premature skin formation before the water can escape. The solution is always the same - wash it off with The Bio-Cleaner and a power washer before it permanently stains and/or affects the sheen. Painting contractors must plan for this situation in their bids.
Sheens & Finishes Available: Flat to Semi-Flat (MaxLife Velvet), Low sheen/matte finish (GNM 2200), Satin (MaxLife 2800) and Semi-gloss (MaxLife 2400). Stains are in low-matte finish (W-100 Series). Deep & Clear Base colors in small quantities: Satin & Semi-Gloss only.
Temperature of Application
The systems can be applied at temps as low as 40° F @50° RH. However, the sheen or reflectance will increase markedly on GNM, W-100 & MaxLife Velvet Systems applied under 55° and/ or high humidity as a result of slower dry and cure rates.
Water-borne Wood and Concrete Stains, "Clear" Topcoat: The W-100 Series Wood and Masonry Stain™ is the high performance, stain product of the MaxLife ™ Paint And Coating Family with a matte finish. It is generally pigmented as a full body stain with a boosted "UV" package, non-yellowing clear coat also available from FSC. The Ultimate "UV" W-100 Clear is used as aclear topcoat to protect underlying finishes (2 coats necessary) or to blend with any paint of the MaxLife ™ family to increase transparency or grain "reveal" and to achieve desired custom looks.
The "Ultimate UV" W-100 Clear also makes a great low sheen interior wood finish where tannin bleed is not a concern; 2) decorative masonry or 3) "beaux finishes" of various types. All surfaces must be wax free when applied. Always test first for applicability.
General Surface Preparation: Remove all dirt, grease and chalk with appropriate cleaners and degreasers. Power wash with 2000 psi or greater power wash with the use of appropriate cleaners and degreasers for best chalk removal and surface cleaning. Allow 24 hour or longer dry before applying appropriate primer and/or MaxLife™ topcoat. Surface and below surface moisture content must bebelow 15% per moisture meter; sample all exposures to ensure proper moisture conditions. Caution: If systems are applied over wet or high moisture substrates, bubbles and blisters can occur within a few days during the coating curing process. Blisters & bubbles can also occur weeks later should sudden warming occur to drive the moisture from the underlying wood fibers or masonry matrix.
Sanding of glazed surfaces or hard enamels required prior to applying primers or topcoats. Aluminum, copper, galvanizing and other metals require special etching primers and treatment prior to coating -- call FSC for instructions. Always TEST adhesion of coatings & primers to surfaces and surface preparation & coating procedure prior to attempting entire project .
General Priming Recommendations:
1) Prime ferrous metal (steel) with Zero-Rustâ (up to 2450 hr. ASTM B-117 Salt Spray) or RUSTOPâ (up to 3888 hr. Salt Spray) Black or Red Oxide. Power tool cleaning with PREP STEP surface conditioner is recommended to remove heavy or flake rust. Topcoat within 2 days (24 hr. in direct sun or high heat ). Scuff sand if beyond time window. We can use Zero-Rustâ spray cans for small touch - it is fully compatible with RUSTOPâ.
2) Spot prime rusty galvanized metal with RUSTOPâ Black or Red Oxide after treatment with FSC's 79 Metal Prep. Topcoat within 2 days (24 hrs in direct sun, high heat areas). Scuff sand if beyond window.
3) For areas of heavy growth or high humidity exposures or surface preciously coated with linseed oil or other natural drying oils , bleach surface, power wash and apply Mildew Sealer™, Bio-Control Prime & Sealâ (BEST) or 2-50 Super Prime™ with additional factory fungicide loading. Topcoat within 4 days or scuff sand to achieve proper adhesion.
4) On tannin bleeding wood, water stained plywood, water stained gypsum board or surfaces showing rust bleed through previous coatings, use 2-50 Super Prime ™ (white or clear) or Zero-Rustâ.
5) For unsealed stucco, block or masonry, apply Prime & Seal. It makes a perfect primer/sealer for stucco or concrete surfaces before topcoating with MaxLifeâ. For open block, use 100% acrylic block filler. For patching or repairing stucco or other masonry, prime with Prime & Sealâ followed by SCR5 modified cement patch or All-Deck Level Quick™ for enhanced adhesion and durability.
6) For peeling paint, scrape & remove loose edges until paint is fully adhering;bevel sand tight edges to remove edge lips and minimize edge reveal through the coating system; brush apply Mildew Sealerâ, Prime&Sealâ, Bio-Control Prime & Sealâ or 2-50 Super Prime™ to the beveled edge; apply full coat of primer by spray (same primer as applied in the previous step) to entire surface and topcoat. If field of coating is not bonding, primers can pull off loose paint due to weight of film and shrinkage of film as dries.
7) For recoating metal siding or roofing, scuff sand entire surface, power wash residue and apply Mildew Sealer ™ & Bio-Control Prime & Sealâ to prime to entire surface.
8) For glazed masonry surfaces, sand entire surface to achieve texture and "tooth", remove residue by power wash, apply Prime & Sealâ or 2-50 Super Prime™ or other FSC recommended primer prior to applying topcoat.
9) For smooth or NEW galvanized surfaces, apply appropriate etching solution after degreasing surface; apply any of the above mentioned primers. In some cases, 2-50 Super Primer™ can be applied directly to degreased, clean spangled galvanized surfaces.
10 ) For Fire Damage (wood char) or Asbestos fiber control, use The Bio-Cleaner with fogging and steam units followed by the Bio-Control Prime & Sealâ (2 coats) to minimize odor and secure surface (lockdown fiber) before topcoating with appropriate MaxLifeâ topcoat.
Special Procedures for Mold Remediation Jobs or Projects Where Mold & Mildew Is Likely Including Coastal or High Humidity Areas - Always wash all surfaces with The Bio-Cleaner to remove organic growth, agitate and clean with steam cleaner (best) or hot water power wash. The Bio-Cleaner chemistry is unique in that it incorporates all food or cosmetic grade components to maximize safety in its use - no toxic materials to humans or pets. Use the Bio-Control Prime & Sealâ (2 coats in areas of heavy growth potential) as the primer before applying the MaxLifeâ topcoat.
Caution - Surfactant Bleeding & Staining & Washing : When applying dark colors or whenever you seen yellow or light brown streaking on a freshly painted surface, always rinse the building with soap and water to remove surfactants before they cure on the surface leaving permanent stains and/or streaks. New, lower VOC regulations have mandated the use of new surfactant systems to pigment our paints which can leave streaks if not washed off (soap and water best) with 3 days of application. High humidity, Fog, Dew and/or cool temperatures can cause this to occur in any color but Deep and Clear Base colors are the worse. To be safe, wash off all surfaces with soap and water 48 hours after application.
Note: Please thank our regulators and air quality districts for making this issue a real problem.
See detailed FSC Project Specifications for each specific substrate since cleaning techniques and primers vary depending upon the substrate including number of coats already on the substrate; peeling or organic growth conditions; rust, pitting, splitting or efflorescence of the surface; age of the substrate; environment of the project and so forth.
Practical Spread Rate for The MaxLife Paint System:
Porous Surfaces: 200-350 sq ft/gal/coat
Textured Surfaces: 200-400 sq ft/gal/coat (2 coats required for rough textured surfaces)
Smooth, Sealed Surfaces: 350-450 sq ft/gal/coat
Note: Above coverages apply to all MaxLife Systems. For W-100, subtract 50-100 sq ft/gal.
PC-550
Physical 2300 Eggshell MaxLife MaxLife MaxLife
Properties : W-100 Stain GNM 2200 Velvet Satin Semi-gloss
Sheen or Gloss: Matte/Low Matte/low Semi-flat Satin Semi-gloss
Sheen (60° Gloss) 4-8.5 4-8.5 2-4 20-25 70-80
Viscosity: 86-94 K.U. 86-94 K.U. 87-90K.U. 86-94 K.U. 86-94 K.U.
Hegman Grind: 5+ 5+ 5+ 5+ 5+
Total Solids by Weight: 38-47% 51-55% 64-67% 62-65% 56-58%
Total Solids by Volume: 28-35% 35-40% 40-44% 42-45% 37-39%
Weight per Gallon: 9.5-10 lbs/gal 11-11.5 lbs/gal 11.6 lbs/gal 11.6 lbs/gal 10.4 lbs/gal
VOC 150g/l 100 g/l 100 g/l 93 g/l 223 g/l
Special VOC formulas for all products available at 50 g/l for South Coast AQMD Area.
Practical Dry Film Thickness or Millage: The MaxLifeâ Family Millage generally is 2-2.5 Mil/coat DFT (1.5-2 Mils DFT/coat for W-100)-achievable in 1 pass ONLY by Spray. For ocean, coastal or heavy weather exposures, Bio-Safeâ MaxLifeâ system millage should run 5-6.5 Mils DFT to ensure a water-tight film including the millage of Bio-Control Prime & Seal â. Remember, when brushing and rolling, more coats are required to achieve spec millage. In humid environments, we have found that spraying each coat in TWO 50% overlapping passes, crosshatched and separated by 20-30 mIn at 75°F helps ensure greater mill film build to meet the desired spec thickness for full water resistance.
Opacity : 99.5 Contrast Ratio at 2 mil. Dry Film Thickness at 82 Ref. (300-400 sq ft/gal theoretical spread rate; 225-300 sq ft/gal practical spread rate on smooth sealed surfaces).
Thinning & Clean-up : Water is used for thinning. Soap & water will normally be fine for clean-up but Bio-Strip may be necessary if coating has started to cure.
Dry Time: 30 min set to touch; 4 hr. firm dry at 70° F & 50 % RH. For low temp applications, surface temp must be at least 35° F for 2 hr. after application & above dew point at least 2 hr. after application for the film to form properly.
Application: Airless Spray, Brush & Roll are all used. Product is designed for spray & backroll and is our preferred application procedure. Normally 2-3 coats by brush and roll on smooth sealed surfaces are required to build the millage of one airless spray coat @ 2-2.5 mil Dry Film Thickness (275-350 sq ft/gal on a smooth substrate). Special formulas available for large "brush & roll only" projects. Special HVLP's can be used with these systems with minimal or no thinning required -- contact FSC Coatings for information.
When spraying in high humidity environments or temperatures below 75 degrees F, apply each coat in two passes, cross-hatched with 50% overlap with a time separation of 20-30 minutes between passes to help ensure greater final mill film build. Backrolling recommended.
Routine Maintenance to Maximize System Longevity and Investment Return : Very important. Even these systems have a very long life, they can be damage and underlying substrates can be problematic over time. When coating over surfaces where rust has been a problem, the substrate is questionable or peeling paint has been an issue, particular attention must be paid. Wall caps should be recoated every 3-4 years to prevent deterioration. Decks and railings require more frequent maintenance as well depending upon traffic and use damage. We recommend bi-yearly maintenance (touch-up) for most non-coastal projects; yearly for coastal ones. It is always best to solve a problem in its infancy rather than letting it expand and substrate damage or moisture penetration occur. In coastal or high moisture environments, please be sure to create a water-tight envelope by maintaining caulking in perfect working order as well as maintaining a pin-hole free, continuous paint films.