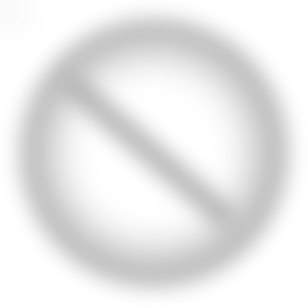 3200 Quick Dry VARNISH
FSC Quick Dry Varnish:
Clear, Stain and Fully Pigmented Looks
"Lacquer-like" Time to Sand: 30 Minutes…..With Varnish Toughness
NOTE: Can only be ordered in Quarts in California due to VOC levels. Elsewhere, order in 1's and 5's unless you are under special environmental regulation restrictions for interior wood finishes in your area. Check with your local Air Quality regulatory authority to be sure.
PRODUCT DESCRIPTION : The FSC Quick Dry Varnish is based upon a proprietary alkyd varnish technology exhibiting exceptional mar resistance and very mild odor. This material dries to the touch very quickly - almost like a lacquer - but with greater UV resistance, heat resistance and toughness. Superior sag control permits high build application with excellent depth and film clarity….in other words, it is a gorgeous finish. For best results, self-prime for maximum adhesion and "bite" into the wood. Note that FSC's interior wood finish family is the "Highest Performance" group of stains & finishes on the market with broad range of uses.
The FSC Quick Dry Varnish applies easily by spray, brush or roller. While best results are achieved by spray, the use of roller and brush applications can achieve excellent eye-appealing results but proper care must be taken in the application process
The QD Varnish has the unique property of being "nearly water-white" showing only a very slight amber color. Can be used in many topcoat, whitewash or aged look type applications--but always test first to be sure the very slight amber color yields acceptable results.
PRODUCT ADVANTAGES :
* Beautiful, deep finish with excellent clarity enhancing wood's character, warmth and charm
* "Lacquer-Like", Fast Dry… but can be applied by brush or roller with acceptable result
* Superior to Lacquer & standard interior varnishes in every way..use, look, low odor, strength
* Can be catalyzed for even more enhanced abrasion resistance
* "Glass-like" finish properties possible with more coats and fine sanding/polishing
* Can be pigmented with Automotive Pigments for white/black/colored trim or furniture
* Very mild odor * Excellent mar resistance; Excellent Toughness
* Excellent self-priming * Fast times to sand: 20-30 min
* Near-Water White * Non-blushing
Need Water-White? Abrasion Resistance? Foot Traffic? No Odor? ... As good as it is, QD Varnish has its limits and is part of the FSC Interior Wood Finish Family…along with two exceptional water-borne, essentially odorless products: Quik & Tuff® Varnish (sand in 20-30 min; water-white, water-borne, odorless) and Ura-Floor® Gym Floor & Furnish Finish (sand in 1 hour; "warm wood look", amber finish; water-borne; toughest & most abrasion resistant product ever tested by Maple Flooring Institute ).
All of these FSC Interior Wood Finish products…solvent or water-borne…allow a project, including a kitchen or restaurant tables or interior doors or a gym/commercial floor, to be done in "1 day"…a huge profit advantage to the applicator and performance advantage the end user. Forget the days where a gym floor took 3-7 days to sand & coat...with our systems, it can be done in one day.And at 24 hours, Ura-Floor® was tested and proven to be more abrasion resistant than any other system at 14 days…that is performance.
Lab & Field Testing Results: Simply stated, FSC's wood finishes make up the "Highest Performance, Best Looking" product family on the market today - and they are all compatible when sanding and Wax&Grease procedures are followed.
TYPICAL USES : For use on interior wood surfaces including paneling, doors, cabinets, window & baseboard trim and furniture. When used on floors, tabletops, bartops and countertops, QD Varnish must be catalyzed with UH-1000 Catalyst @ 16 oz./gal; add Polygrit™ for max traction properties. Note: Gloss may increase when using UH-1000 Super Catalyst and when applying heavier coats.
To "prime" and/or seal the wood as well as prevent grain raise, use QD Varnish diluted 10% as a sanding sealer for itself as well as FSC's Quik&Tuff® and Ura-Floor® high performance water-borne systems. Do not use traditional trade-sale sanding sealers for any of these systems as the sanding sealers are the weak link for adhesion & longevity in our testing.
Available Performance Enhancements for QD Varnish:
1) UV resistance is far greater than lacquer, shellac and many other types of interior finishes. However, for interior exposures with sky lights and other natural light sources, FSC's proprietary "Ultimate UV Package" can be added for increased UV resistance. Consider when used on interior window frames and other near window applications.
2) FSC will custom pigment the QD Varnish using the finest automotive grade pigments to achieve a desired stain or fully pigmented look (extra charge).
3) For maximum scratch resistance, toughness, durability and flexibility, the UH-1000 Super Catalyst can be added at 4-16 oz/gal of FSC QD Varnish. The UH-1000 will not make the QD Varnish brittle but will increase slickness or reduce Coefficient of Friction…where is a concern as in floors or certain table top-bar top applications…use Ura-Floor®.
MATERIAL PREPARATION : Mix thoroughly before using. No thinning required. For spray, only use Automotive Grade ZR Thinner ("0-25" VOC) if desired. When catalyzing, add ZR Thinner @ 2-3 oz/qt.
SURFACE PREPARATION : All surfaces must be clean and dry before application.
New Wood : Sand bare wood with the grain using fine sand paper. Stain if desired. For best results on open grained woods such as walnut, oak and mahogany, fill with paste wood filler as directed. Clean residue by wiping Wax & Grease Remover on with a clean rag in one direction; remove by wiping surface with a second cloth in direction.
Previously Finished Wood : Sand and clean sound finishes. Remove unsound finishes with appropriate paint and varnish remover. Furniture polish & oils must be removed. Then sand and clean - use FSC Wax & Grease Remover by wiping on with rag in one direction: wipe off Wax & Grease Remover with a different clean cloth wiping in only one direction.
For heavy oil & food residues, apply FSC Driveway Cleaner (powerful degreaser) by rag or by spray, wipe with clean cloth; repeat; then sand with Wax & Grease Remover and the repeat procedure of wiping on Wax & Grease Remover with one cloth in one direction and then wiping off with second clean cloth in one direction.
If Mold/Mildew or Black Stains or Both Are Present: Use Z-90 Wood Magic Plus or
"The Bio-Cleaner" (100% Food and Cosmetic Grade Components…apply at recommended dilution of 3:1 with warm/hot water or stronger with severe mold or heavy black iron stains). Both cleaners will restore natural color and remove most organic growth/stains if not all sun-related graying. Since are water-based, these cleaners will raise the grain so sand afterwards…repeat as necessary for heavy or stubborn deposits. Then follow procedure for New or Previously Finished Wood depending upon current state of the wood.
APPLICATION: Apply by spray, brush or roller (1/4-3/8" roller cover). Spray is best in full wet coats to build thickness faster and for maximum finish quality. Roll at moderate speeds, and avoid excessive rolling to prevent foaming. Apply two or three uniform coats at 500-600 sq. ft. per gallon per coat. Avoid thicker coats in single application; best to apply in multiple thin coats for optimal cure rates and recoat times. May be recoated without sanding after 3 hours. If not recoated after three hours, allow to dry overnight, then sand lightly and clean before applying another coat.
For increased clarity and depth of finish, apply 3202 Gloss QD Varnish as primer and 1st coat - after proper dry & cure period, topcoat with 1-2 coats of desired sheen QD Varnish. Adding UH-1000 Super Catalyst @ 4-16 oz per gal QD Varnish will further enhance clarity and depth of finish.
Before applying QD Varnish on bare wood or applying additional coats, always clean surface by applying FSC Wax & Grease Remover with one clean cloth wiping in a single direction; remove by wiping with a second clean cloth in a single direction.
DRYING: Dries to touch in 20 min; recoat in 3 hours; and sand in 45 min to 1 hour at 75°F and 50% relative humidity; overnight for lower temps or higher humidity -- when applied at the recommended thicknesses. Allow longer dry times when thicker films are applied or if cooler and/or more humid conditions exist.
TYPICAL PROPERTIES :
Gloss (60 °): 30-45 Satin
55-65 Semi-Gloss
> 75 Gloss
Weight Solids: 34-40%
Volume Solids: 25-30%
Viscosity: 35-45" #3 Zahn Cup
Flash Point: 55°F (TCC)

Quick Dry Varnish MSDS